Monday, September 21st, 2020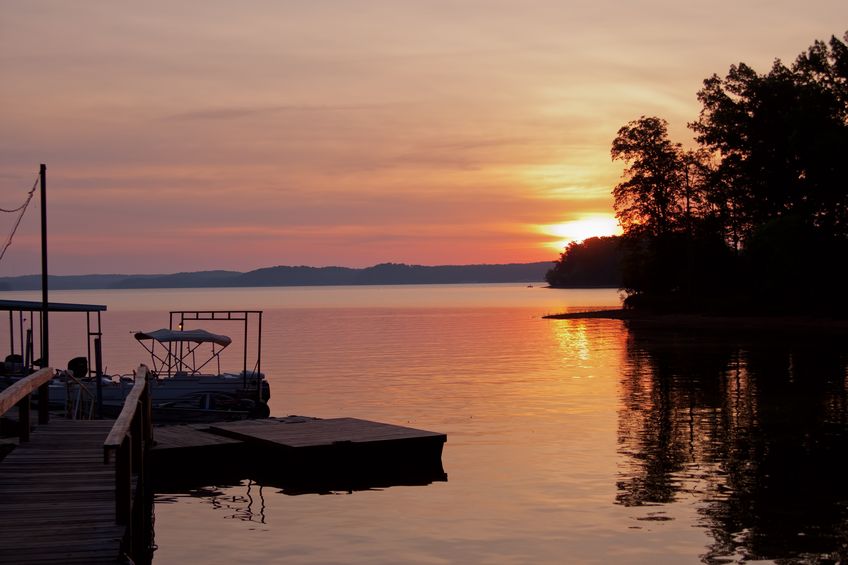 Things You Never Knew About the Amazing Kentucky Lake
Our lovely marina and campgrounds are happily situated on Kentucky Lake, and there's nowhere else we'd rather be. Kentucky Lake is a beautiful area ripe for outdoor activities from camping to boating to fishing and more. Enjoy this oasis of outdoor recreation with us at Cane Creek Marina and Campground. We guarantee you'll come back again and again! In the meantime, enjoy these fun facts about Kentucky Lake.
Kentucky Lake is one of the largest man-made lakes in the eastern US, touching five counties including Marshall, Calloway, Livingston, Lyon, and Trigg.
Kentucky Lake was created in 1944 when the Tennessee River was impounded by the Kentucky Dam. The Kentucky Dam is also the largest in the Tennessee Valley Authority (TVA) system, at 206 feet high and 8,422 feet long.
Kentucky Lake regulates the flow of water from the Tennessee River into the Ohio River for flood control, navigation, and hydropower.
Approximately 2,000 loaded barges pass through the lock per month at the eastern end of the dam.
The lake presents a slew of opportunities for outdoor recreation from boating to fishing and more.
The lake is stocked with fish including bass, bluegill, crappie, and catfish.
At max normal operating level, Kentucky Lake covers 2,300 miles of shoreline and 160,300 acres.
A huge draw for fisherman and outdoor enthusiasts, Kentucky Lake pulls roughly 17 million visits every year!
It's 2,300 miles of shoreline is home to many boat docks (including ours at Cane Creek), resorts, state parks, and the Tennessee Wildlife Refuge.
The lake features 48 public access areas.
Come experience the magic of Kentucky Lake with us at Cane Creek Marina & Campground. Bring your boat and dock at one of our 3 separate boat docks with 38 slips available. Get your camp on and stay on our beautiful grounds featuring 55 RV campsites with both annual and seasonal rentals available. We are also a perfect base for exploring the beautiful Land Between the Lakes area, and remembering what outdoor life is all about.