Wednesday, March 14th, 2018
Cane Creek takes pride in offering a great location for "getting back to nature" RV camping experiences. It's a place to relax, unwind and enjoy all that being at the lake has to offer. Our lakefront campground overlooking beautiful Kentucky Lake is situated just south of the beautiful Land Between the Lakes Recreation Area, which includes 500 miles of trails, 170,000 acres of forests, and open lands. Our campground features 63 spacious RV campsites available for annual rentals. Each site is well-equipped with essential amenities, including full hookups with 30A/50A/100 V electric, water, and sewer.
We understand that every guest has different preferences, which is why we offer several pad dimensions and locations for you to choose from. Whether you prefer a shaded or waterfront spot, we've got you covered! At Cane Creek, we're committed to providing a comfortable and enjoyable stay for all our guests.
Annual Site Pricing for our RV Campgrounds Near Land Between the Lakes
The table can be scrolled left and right on some mobile devices.
Sites
Site Number
Electric Included
30 AMP
Electric Included
50 AMP
Blue Sites
36, 58, 61, 62, 63, 64, 66, 67, 72, 74, 75, 77, 79, 82, 83
$3,340
$3,440
Blue Sites with concrete pad
28, 37, 39, 40, 41, 42, 51, 71, 78, 93, A
$4,300
$4,400
Gray Sites
29, 33, 34, 35, 38, 43, 44, 46, 47, 48, 53A, 53B, 54, 56, 57, 80, 85, 86, 87, 91, 92
$2,820
$2,920
Gray Sites with concrete patio
45, 69, 70
$3,365
$3,465
Gray Sites with concrete pad
84, 90
$3,880
$3,980
Red Sites
49, 55, 59, 60
$2,380
$2,480
Check-in time: 3 PM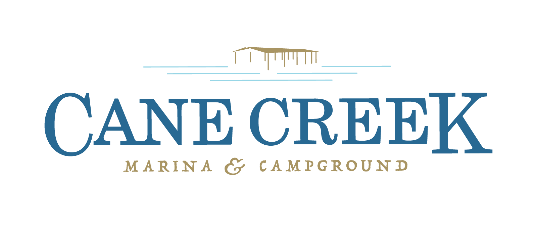 Check-out time: Noon
Holiday Weekends 2023:
Memorial Day (May 26, 27, 28, 29)
Independence Day (June 30, July 1, 2, 3, 4)
Labor Day (September 1, 2, 3, 4)
View Printable Map   CHECK AVAILABILITY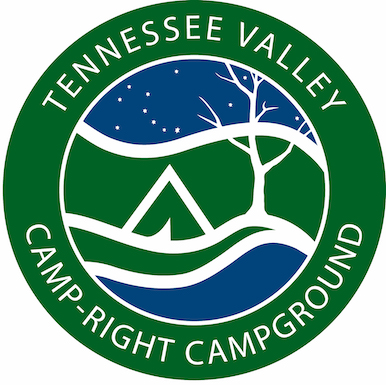 Campground Amenities:
Our staff members are dedicated to ensuring your stay is enjoyable and hassle-free. Book your annual rental at Cane Creek today to start your adventure and enjoy amenities such as:
Our boat launch ramp is a designated area where campers can easily access the water from the campground. We ensure the ramp is easily accessible for all types of boats, whether your family plans to go fishing or just out for a bit of pleasure boating.
We have plenty of areas adjacent to our boat slips to launch kayaks and paddleboards for fun adventures exploring the local area.
Complimentary WiFi is available throughout the entire campground. This is a convenient amenity for those who need to stay connected to the outside world, or those just looking to catch up on their favorite shows while on vacation.
The Campground Store is a convenient on-site shop that offers a variety of items that campers may need during their stay. This includes soft drinks, beer, ice cream, and other snacks, along with boating and fishing supplies. We also stock a wide variety of Cane Creek apparel.
With most campers choosing to use their own wash and shower facilities, we have a small bathhouse facility as a back-up.
The laundry room, located adjacent to the Campground Store, is equipped with coin-operated washers and dryers. This is another useful amenity for those staying with us for a few days.
Our full-time Facilities Manager lives on-site at the campground and is available to handle any issues that arise around the clock. He oversees the day-to-day operations of the campground, ensuring that facilities are properly maintained and addressing any concerns or questions campers may have.
Contact Us for Short-Term Seasonal Campsites Near Land Between The Lakes
Check Availability!