Thursday, December 31st, 2020
Kentucky Lake Attractions
Cane Creek Marina & Campground is situated on Kentucky Lake, and surrounded by so many fun and interesting attractions you'll want to carve out time to explore when you come stay with us! So we've rounded up a list of Kentucky Lake attractions you might want to check out when you're in the area and visiting us at Cane Creek! Check them out below.
Neighboring State Parks
If you're a fan of good old fashioned outdoor fun, and the beauty that state parks have to offer, you're in luck. Kentucky Lake plays host to a wide variety of state parks for you to explore when you're visiting. Below is a list of nearby parks, and you can also find each on the interactive Google map below.
Kentucky Dam Village State Park–
Location: Next to Kentucky Dam in northern Kentucky Lake area / Features a lodge with 72 rooms, Harbor Lights Restaurant, 18-hole golf course, a marina with slips, hiking trails, a horse stable, tennis courts, and more.
Kenlake State Resort Park–
Location: Aurora / Features cottages and a 48-room lodge, several meeting rooms for events, hiking trails, an indoor tennis center, picnic pavilions, playgrounds, marina, a gift shop, and a floating restaurant, as well as the Aurora Landing Restaurant which overlooks Kentucky Lake.
Lake Barkley State Resort Park–
Location: Cadiz, KY / Features lodge, cottages, restaurant, golf course, marina, and a small airport.
Mineral Mound State Park–
Location: Eddyville, KY / Features golf course, picnic areas, and boat ramp.
Paris Landing State Park–
Location: Buchanan, Tennessee / Features Golf course, cottages, marina, beach, swimming pool, and picnic areas.
Johnsonville State Historic Park–
Location: New Johnsonville, TN / Features museum and gift shop, and historic preservation site of the Battle of Johnsonville.
Nathan Bedford Forrest State Park–
Location: Eva, TN / Features cabins, group lodge, picnic areas, museum, disc golf course, and hiking trails.
Family Fun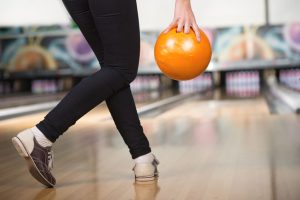 There are also lots of fun activities near Kentucky Lake for you to explore with your family. State parks aside, be sure to check out the amusement parks, mini golf courses, arcades and more that our area has to offer.
Venture River Water Park– Fun for the whole family, this water park has a wave pool, lazy river, kiddie pool, rides, and more for summer fun your crew is sure to love. Learn more on the Venture River website.
Location: Eddyville, KY
Forgotten Past Amusement Park– Fun for all ages, check out the gift shop, arcade, museum, go karts, mini golf, and more. Learn more about Forgotten Past on their site.
Location: Benton, KY
Kentucky Shores Family Fun Center– Get your kicks at this super fun park with ziplines, paintball, go karts, mini golf, an arcade, train rides, and a 100-foot super slide the entire family will enjoy. Learn more about Kentucky Shores on their website.
Location: Gilbertsville, KY
Corvette Lanes– Pencil in some classic bowling alley fun at Corvette Lanes. They also have arcade games, snacks, and more.
Location: Murray, KY
The Kentucky Opry– Catch a live show and enjoy music with the family at the Kentucky Opry. Have some food, check out the merch, and you can even schedule tours or private coaching if you're a musician who'd like some performance advice!
Location: Benton, KY
Maggie's Jungle Golf– "The best miniature golf in the Lakes Region!" Is it really a vacation without a little mini golf?! Enjoy some family time and a bit of friendly competition at Maggie's Jungle Golf. This place is a two-for-one as they also have a "jungle run" during which you can see a whole slew of fun jungle animals!
Location: Gilbertsville, KY
Calvert Drive In Theatre– Enjoy a little old-timey family time at the Calvert Drive In Theatre. Catch a flick or two, enjoy some popcorn and snacks, and relax underneath the stars. This Kentucky Lake attraction will be a family favorite no doubt.
Location: Calvert City, KY
A Little Culture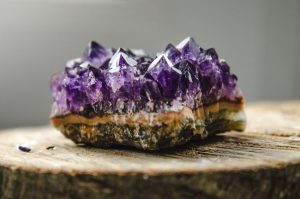 Infuse your vacation with a little bit of arts and culture while you're at it, and try visiting some of these museums, galleries, and other intriguing Kentucky Lake attractions.
Ben E. Clement Mineral Museum– Enjoy the wonders of a one-of-a-kind showcase of well-known Kentucky miner, Ben E. Clement at the Mineral Museum. This vast collection is made up of thousands of incredible crystal specimens ranging greatly in type and size.
Location: Marion, KY
Tennessee River Freshwater Pearl Museum– Check out the Tennessee River Freshwater Pearl Museum, farm, tour, and jewelry showroom at Birdsong Resort and Marina. Washboard mussels can produce freshwater pearls, yet are rarely found naturally from these living animals. So visit the only freshwater pearl-culturing farm in operation in all of North America!
Location: Camden, KY
Janice Mason Art Museum– The Janice Mason Art Museum and Southern Kentucky Independent Theatre is not a collecting museum, but focuses on bringing quality art, in all its forms, to the local community. Their programming includes 8-10 exhibits per year by artists from around the local area, region, and the world representing a broad variety of media and genres. Stop in to appreciate a little artwork during your Kentucky Lake adventures.
Location: Cadiz, KY
There are many more Kentucky Lake attractions to scope out, and enjoy during your travels, and our team at Cane Creek hopes you'll find lots of fun things to do while you're exploring our area. The amazing Kentucky Lake awaits you!